HOME PLANS
DRAWN
© Antoniio Caluso™_2018_All Rights Reserved
HPD's 1
st

ECOhome

...in SE FL,

1981
And my
PERSONAL NOTE & ADVICE
*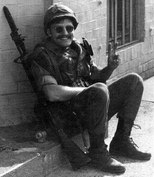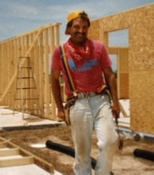 A Builder's hands can teach one all that really matters most in their acts of Creation. Let them show you!
Old North Italiano saying, & VERY-TRUE:
IN PICCOLA CASA CHE GRANDE AMORE
( IN A SMALL HOME THERE IS GREAT LOVE )
Love & Romance are Vital Elements in every REAL ECOhome. Those sustain you far-more than any gizmo, or anything.
As a Self-Builder you will soon Blunder, confront Despair and discover your REAL Friends by their lending-a-hand (be careful!), sharing a cool one, or home-cooking. Ditch the phony/social media-ones, for they suck your focus away from what is MOST-important NOW TO YOU.
Please let me know of your own Building Progress, wherever that is.
Great Luck on this greatest of personal adventures anyone(!) can undertake.
* SIGHHH… a PERSONAL NOTE & ADVICE
I sure still-miss my darling post-Army college sweetheart, who loved me while building our first ECOhome. Her Beauty was as the Sun!
Do yourself 2 BIG Favors if you Self-Build :
Always do so with the one you love and sustains you, and then never let them go!
Pray to God at sunrise that you make it to night in 1-piece and into loving arms!
Dearest Jill Teverbaugh…wherever you are, I will ALWAYS regret making the decision I had to make then, and forced you away. I wish you 7 Lifetimes of pure JOY, HEALTH, a LOVING FAMILY & GREAT PROSPERITY!
We Bold Men can be IDIOTS. Don't do as I
Noah's ARK was built by Amateurs.
The TITANIC was built by Professionals.
No Disrespect intended, but one must TRY!
For young folks, it seems the ONLY way.
"there are endless Tales one can boast of one's Ethics, Morals, Education, Careers and Achievements, but its only one's Home that reveals the clearest Truth of one's Life"
EXCELLENT PLANWORK…SO A DREAM CAN BE BEST-BUILT!